---
News
Events

http://additivemanufacturingusersgroup.com
Additive Manufacturing Users Group (AMUG) meets annually to provide a forum for presentation of papers and to exchange information regarding new technologies, AM systems, materials and processes.
Cutting edge technology exchange
Tips and tricks for maximizing productivity
Solutions to additive manufacturing challenges
Networking opportunities with industry pros

The Annual Additive Manufacturing Users Group Conference will be held:
April 3 - 7, 2016 — St. Louis, MI
RAPID 2016 and 3D IMAGING Conference & Exposition
Orange County Convention Center - West Building
Orlando, Florida USA
May 16, 2016 to May 19, 2016

RAPID is North America's largest annual rapid manufacturing conference and exposition. The event brings buyers, sellers and end-users of design, prototyping, tooling, and direct manufacturing technologies together in an environment that facilitates networking and business interaction. Attendees can evaluate the latest materials and machinery, compare processes, talk to industry experts, and make valuable contacts. Exhibitors can meet new customers, discuss projects face-to-face and generate sales. Join us at RAPID 2012 and find everything you need to stay one step ahead of the competition!
Links
EOS is the world leader in laser sintering. Laser-sintering is an additive layer manufacturing technology and the key technology for e-Manufacturing. It enables the fast, flexible and cost-effective production of products, patterns or tools directly from electronic data. The process accelerated product development and optimizes production processes. EOS thus sets the standard for developing intelligent e-Manufacturing solutions for industrial applications.


Advanced Laser Materials (ALM) is an industry leading provider of high performance polymers and chemicals for your rapid prototyping and manufacturing processes. At ALM, we specialize in manufacturing custom materials and creating innovative solutions for our clients. We offer a wide range of laser sintering materials and support services, with a sharp focus on quality assurance and unsurpassed customer support.

We invite you to explore our web site for additional information about ALM. We encourage you to discover how our exclusive and custom variety of products, services, and support can provide you with specialized solutions to your rapid prototyping and manufacturing needs.
Do you have a unique question? Let us provide you with a customized answer. If you don't see what you're looking for, please feel free to contact us directly.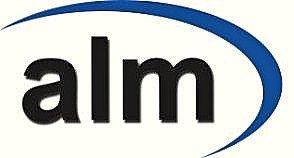 NCP Leasing, Inc. is the leading independent provider of financing for rapid prototyping equipment and a significant source of financing for other high technology assets. Founded in 1987, NCP provides a wide range of lease and rental structures to satisfy the needs of industrial and commercial companies.

www.ncpleasing.com